Pain & Inflammation Relief for Dogs & Cats
Cold laser therapy uses a low-intensity laser or light-emitting diodes (LEDs) to help relieve pain, stimulate and enhance cell function, and improve healing.
The wavelengths of light are used to treat painful and debilitating conditions by entering damaged cells and stimulating inter-cellular activity. It is a painless procedure and can make your pet's life more comfortable and even eliminate the need for medications.
Cold laser therapy can help with chronic pain such as arthritis, joint pain, ongoing pain resulting from an injury, or muscle spasm. It can also provide effective benefits for itchy skin irritations, inflamed ears or anal glads, disc disease, sinus congestion, and various other conditions.
Ask our Voorhees veterinarians if your cat or dog could benefit from cold laser therapy. We would be happy to discuss its benefits and inform you if it is an ideal treatment for your pet.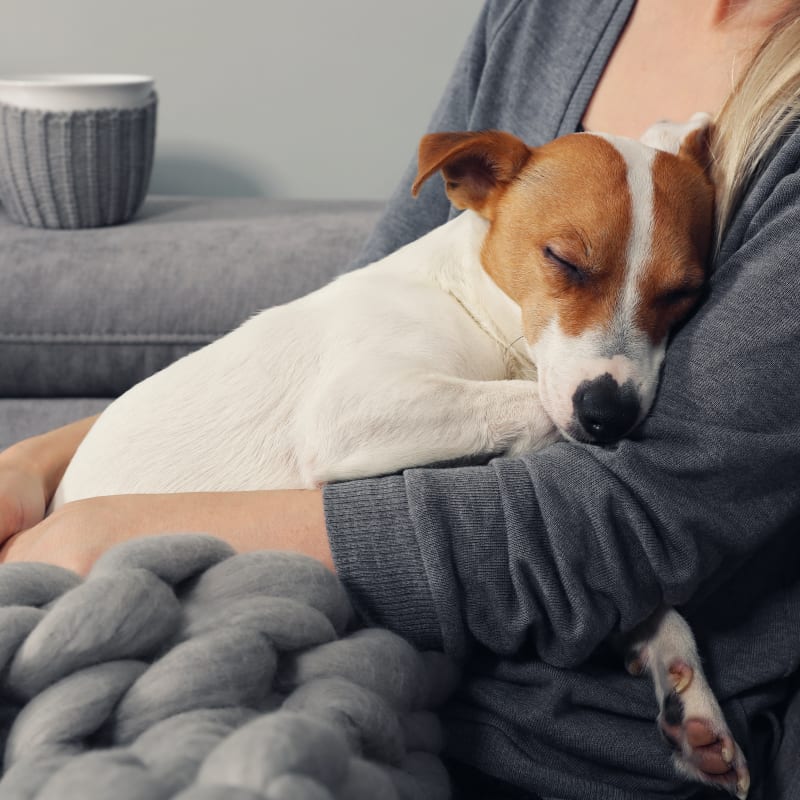 Uses for Laser Therapy
Several conditions have been shown to improve with the use of laser therapy, as it encourages cell regeneration and increases circulation.
Conditions that can benefit from this therapy include wounds, muscle and joint pain, lick granulomas, muscle spasms, strains, sprains, inflammation, bone fractures, degenerative joint disorder, inflammatory bowel disease, and osteoarthritis.
This therapy can be useful for cats and dogs that have undergone strenuous dental procedures, and has proven to speed up the healing process for pets that are recovering from surgical procedures.